Breast Lift
Before
After
This is a 22 year old female who was bothered by sagging breasts at such a young age. Dr. S Shah performed a mastopexy, but utilized Galaflex mesh to support the breast tissue. This is bioabsorbable product that acts like an internal bra to provide longer term durability to tissues. Another benefit to utilize the mesh is to minimize bottom out and improve superior fullness.
Brazillian Butt Lift
Before
After
26 year old female who desired buttock contouring, many times referred as BBL (Brazilian Butt Lift). The concept is to selective remove fat from the abdomen and waistline and then re inject into the thigh depression. Successful outcomes can be achieved in thin patients.
Breast Augmentation
Before
After
This is 29 y/o athletic female who wanted to achieve a natural look that wont interview with her exercise routine. There was a slight difference in breast shape so different implants were placed. The final result shows improved symmetry and fullness.
Breast Augmentation
Before
After
26 year old female presents for breast augmentation. The challenge in this case was to accommodate for the sunken chest wall, known as pectus. Using silicone 275cc implants, Dr. Shah created a natural result. Patient can comfortably fit in her clothing.
Breast Augmentation
Before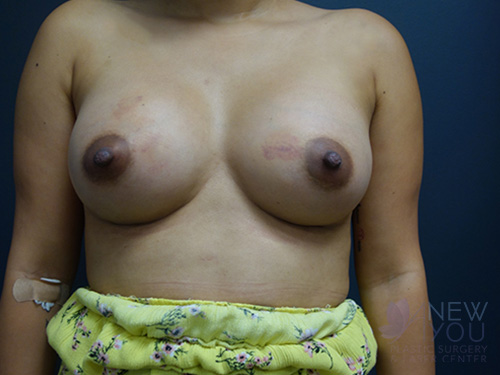 After
33 year old female wanting breast augmentation presents with slight asymmetry of the breasts. Dr. Shah performed submuscular saline breast enhancements. With saline devices, adjustments to the fill can be made during the operation.
Breast Augmentation
Before
After
This is a 23 year old female who desired breast enhancement with silicone implants. Using both physical examination and 3-D imaging, there was a size difference between the left and right breast. Thus, Dr. Shah used different size implants to create a symmetrical yet full look. It is helpful to use all the tools to create a balanced look.
↑