Female Facelift Before Before Before Before After After After After 57 years old presented to Dr. Rajendra Shah due to loose neck and facial skin, increasing facial jowls, hooding oh the upper eyelids and tired and aged look. She underwent face and neck lift with Deep plane tightening, fat grafting and upper blepharoplasty. She was… Read More
Female Facelift Before Before Before Before After After After After This is 70 years old female presented to Dr. Shah due to noticing laxity of face and neck skin and prominences of jowls. She also had hooding of upper eyelids. She underwent facelift with Deep plane tightening, fat grafting and upper blepharoplasty. She was very… Read More
Ear Reshaping (Otoplasty) Before After 19 year old female who has been bothered by her protruding ears since she was a child. She underwent bilateral otoplasty to create ears that look naturally set back. She is so excited to pull her hair back into a pony tail
Ear Reshaping (Otoplasty) Before After 21 year old male, physically fit, who was always troubled by the prominence of his ears. He even felt self conscious having short hair, so he desired to have correction. He underwent bilateral otoplasty with ear reshaping and cartilage reduction to create more balance and harmony.
Ear Reshaping (Otoplasty) Before After 29 year old female who noticed one side had prominent ear while she felt comfortable with her right ear. With the obvious asymmetry, Dr. Samir Shah performed unilateral otoplasty to create a balanced outcome.
Earlobe Repair Before After This gentleman decided he was over having ear gauges and wanted to restore a normal natural appearing earlobe. Excess tissue is excised and a flap is created to create a new earlobe. The procedure can be done under local anesthesia in the office.
Breast Revision Before After This is 41 year old female who unfortunately had multiple issues with her breast implants. She had several surgeries to correct a capsular contracture, but her body never accepted the implants. Dr. Samir Shah, then removed the implants with capsulectomy. Patient desired some volume and did not want to be completely… Read More
Breast Revision Before After This is a 31 yo Female interested in Breast Revision to achieve larger breasts. Patient had previously undergone a Breast Augmentation with 250 cc silicone breast implants. Patient is a very active body builder. Patient with no history of pregnancies. Patient underwent a Bilateral removal and replacement of bilateral breast implants… Read More
Breast Revision Before After 33 year old female who was bothered by her implants. Over time, the saline implants had caused significant stretch with bottoming out and moved into her armpits. Dr. Samir Shah was able to correct this challenging issue. He performed implant exchange with capsulorraphy of the lateral and inferior pockets with upgrade… Read More
Breast Augmentation with Lift (Mastopexy) Before After 44 year old, 5'2 year old female desires correction for her breasts. She felt they have been deflated after having children with enlarged areolas. Dr. Samir Shah performed a dual plane augmentation with different size implants 275, 300cc with a full mastopexy and mesh to support the breasts.… Read More

Our

Locations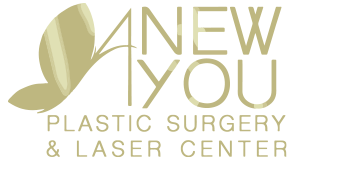 ↑