Facial Treatments
Serving Orland Park, Oak Lawn, Chicago & Surrounding Areas
Relaxing while improving your skin, what could be better? Our aestheticians will get your skin looking and feeling great. Facials treat the epidermis of the skin to remove dead skin cells, unclog pores, and leave your skin hydrated and refreshed.
Here at A New You Plastic Surgery & Laser Center, you have a choice of a basic facial or an AquaFacial.
WHAT IS AN AQUAFACIAL?
Skin dehydration is often times age-related and causes skin to look dull and tired. This also makes fine lines and textural imperfections more visible. An Aquafacial is a liquid facial system that infuses different liquid solutions into the skin to help improve skin hydration and skin elasticity. Lactic, Salicylic, and Hyaluronic acid are all infused into the skin to help improve different skincare concerns.
Lactic acid: Removes all of the dead, dry, dead skin cells. Leaves skin feeling renewed and refreshed.
Salicylic acid: Great for oily skin and blackheads/whiteheads. What our acne patients need the most!
Hyaluronic Acid: HYDRATION! Hyaluronic acid replenishes your skins moisture. This will give your skin a "plumping effect".
The vaccum vortex inside the machine instantly removes blackheads, whiteheads, dirt, and oil. This helps treat and prevent acne (along with the Salicylic acid being infused!).
AquaFacial clients usually notice immediate improvement!* A single AquaClean treatment will help reveal beautiful and younger-looking skin with a radiant glow.
Dr. Rajendra Shah
and

Dr. Samir Shah
Are both board certified plastic surgeons with extensive experience and skill in aesthetic and reconstructive surgery.
Share a commitment to provide quality and compassionate care to their patients.
Have thousands of satisfied patients, including facial treatment patients (View gallery and reviews).
Provide an in-office surgical suite that is fully accredited by AAASF
Are both on staff at Advocate Christ Hospital. The office is located next to this premiere medical center.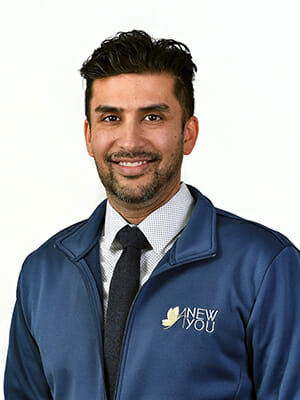 DR. SAMIR SHAH:
Earned his medical degree at the Chicago Medical School.
Trained in general surgery and completed a plastic surgery fellowship at Loyola University Medical Center.
Completed a one-year fellowship in hand surgery/microsurgery under the direction of world-renowned hand surgeon, Larry Hurst, M.D., at Stony Brook University, Long Island, NY.
Has published numerous scholarly articles in medical journals.
Is a member of the Alpha Omega Alpha Honor Society, Illinois Society of Plastic Surgery, and the American Society of Hand Surgery.
If you are interested in seeing if an AquaFacial is the answer for your dull and tired or acne-prone skin, call our office today.
Call 708-424-3999 or contact us online.
*Results may vary and are not guaranteed. Consult with Dr. Shah to see if you are a good candidate.

Our

Locations