Microneedling
Serving Orland Park, Oak Lawn, Chicago & Surrounding Areas
Microneedling is a minimally invasive treatment for patients looking to rejuvenate their skin. At A New You, we are pleased to offer the latest advancement in Microneedling with SkinPen®.
MICRONEEDLING WITH SKINPEN®
This advanced technology is the first Microneedling device that is FDA-cleared to:
Reduce fine lines and wrinkles
Effectively treat facial acne scars
Even out skin tone and texture
SkinPen®, manufactured by
Crown Aesthetics
is a device that utilizes fine needles to create tiny punctures in the top layer of skin. Although these punctures are unnoticeable, this triggers the skin to create new collagen and elastin. These proteins are the most plentiful protein in the skin and are responsible for maintaining the texture and shape of your skin and also for warding off wrinkles and fine lines.
Do you live in or around Orland Park or Oak Lawn and are ready for a Microneedling consultation?
Contact Us Today
Microneedling can help improve many different skin concerns. The biggest advantage is improved texture and firmness of the face and neck. This is a great alternative for those looking to improve fine lines and wrinkles without the use of injectables. Some of our patients like to combine Microneedling and injections for ultimate results. For our acne-prone patients, a decrease in pore size and reduction in scarring can be seen.
HOW OFTEN CAN YOU GET MICRONEEDLING WITH SKINPEN® TREATMENTS?
You will be amazed with the results of your Microneedling treatments! With as few as three non-invasive and affordable treatments your skin will look renewed and rejuvenated with NO downtime. Dr. Rajendra Shah, Dr. Samir Shah, and our Estheticians typically recommend coming once a month for a series of three or four treatments. Your recommended treatment plan will be discussed during your consultation.
You can expect mild redness directly after the treatment, but is calmed down with our favorite Bio Cell Collagen Mask.
Dr. Samir Shah and Dr. Rajendra Shah
Are both board certified plastic surgeons with extensive experience and skill in aesthetic and reconstructive surgery.
Share a commitment to provide quality and compassionate care to their patients.
Provide an in-office surgical suite that is fully accredited by AAASF
Are both on staff at Advocate Christ Hospital. The office is located next to this premiere medical center.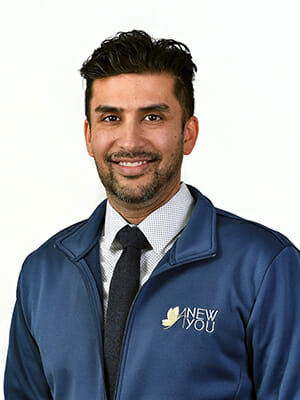 Dr. Samir Shah:
Earned his medical degree at the Chicago Medical School.
Trained in general surgery and completed a plastic surgery fellowship at Loyola University Medical Center.
Completed a one-year fellowship in hand surgery/microsurgery under the direction of world-renowned hand surgeon, Larry Hurst, M.D., at Stony Brook University, Long Island, NY.
Site director for Aesthetic Rotation at A New You
Clinical Assistant Professor of Plastic Surgery at University of Illinois- Chicago Department of Plastic Surgery
Has published numerous scholarly articles in medical journals, and lectures at local organizations.