SmartLipo™
Serving Oak Lawn, Orland Park, Chicago & Surrounding Areas
Reshape your body. Reshape your life.
Body contouring is a very important part of feeling as well as looking your best. Dr. Rajendra Shah, Medical Director of A New You Plastic Surgery Center appreciates this and offers an option to the more dramatic invasive surgical procedures. This procedure is known as SmartLipo™. If you have tried dieting and exercise but have not had the results you desired, SmartLipo™may be an alternate option for you.
Dr. Shah has been very happy with the results he has seen and is now encouraging many of his patients to consider SmartLipo™ along with other liposuction procedures.
HOW SMARTLIPO™ WORKS
SmartLipo™ is a laser-assisted system that destroys fat cells in specific parts of the body. Dr. Shah will insert a cannula (small tube) into the specific area below the skin. The system then delivers energy directly to fat cells-causing them to break down. The "fat melting" energy then coagulates tissue, thus causing collagen retraction which tightens the surrounding tissue.
This system results in less swelling and bruising than conventional liposuction, for faster healing and recovery.* v
As mentioned above the SmartLipo™ technique can supplement or augment traditional methods of cellulite treatment. Because of the tube's small size and gentleness of the procedure, SmartLipo™ is minimally invasive. This means it can often require only local anesthesia. This too reduces the likelihood of side effects.
After typically only one treatment session Dr. Shah has been able to send patients home.*
Dr. Rajendra Shah
and

Dr. Samir Shah
Are both board certified plastic surgeons with extensive experience and skill in aesthetic and reconstructive surgery.
Share a commitment to provide quality and compassionate care to their patients.
Provide an in-office surgical suite that is fully accredited by AAASF
Are both on staff at Advocate Christ Hospital. The office is located next to this premiere medical center.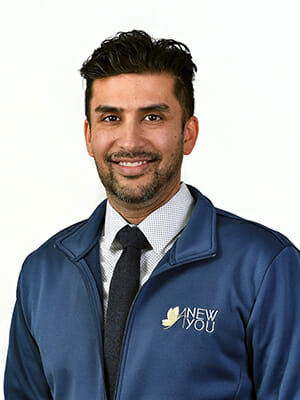 DR. SAMIR SHAH:
Earned his medical degree at the Chicago Medical School.
Trained in general surgery and completed a plastic surgery fellowship at Loyola University Medical Center.
Completed a one-year fellowship in hand surgery/microsurgery under the direction of world-renowned hand surgeon, Larry Hurst, M.D., at Stony Brook University, Long Island, NY.
Has published numerous scholarly articles in medical journals.
Is a member of the Alpha Omega Alpha Honor Society, Illinois Society of Plastic Surgery, and the American Society of Hand Surgery.
If you are not ready for the more aggressive body contouring procedures, or have minimal fat deposits, this may be the answer for you. We encourage you to call our office today at 708-424-3999 to schedule a personalized consultation with Dr. Shah to determine if you are a good candidate for SmartLipo™. Call 708-424-3999 or contact us online.
*Results may vary and are not guaranteed. Consult with Dr. Shah to see if you are a good candidate.
We invite you to schedule a consultation where we can discuss your cosmetic enhancement goals. At that time you will have the opportunity to review pictures of many satisfied patients. We look forward to hearing from you.
Call 708-424-3999 or contact us online.
Our

Locations