Chemical Peels
Serving Orland Park, Oak Lawn, Chicago & Surrounding Areas
Dr. Rajendra Shah and Dr. Samir Shah are board certified plastic surgeons at A New You Plastic Surgery and Laser Center. They advise their patients that a medically supervised chemical peel can be a good non-surgical option to renew your skin.
Chemical peels are categorized based on the specific effect or damage they can do to the skin below the epidermis or the superficial skin layer. The levels are referred to as medium and deep with the deep peels reaching further down the layer of the skin. The category of peels depends on the type and concentration of the acids used.
Do you live in or around Orland Park and are ready for a Chemical Peels consultation?
Contact Us Today
There are different types of so-called "chemical" peels so be sure to understand the differences and what type of results can be expected.
WHAT DOES A CHEMICAL PEEL DO?
Specifically, a chemical peel can help men and women with:
Uneven skin pigmentation
Fine lines/wrinkles
Acne or blemishes
Liver Spots
Sun damaged skin
A professionally administered peel by A New You Plastic Surgery's licensed aestheticians can restore aging, sun damaged, and dull skin to a more youthful and vibrant state.
What is a Physician Strength Chemical Peel?
Typically, chemical peels use varying degrees of solutions of acids such as alphahydroxy (AHA), trichlorocetic (TCA), and phenol. These highly potent acids remove damaged outer skin layers. These potent acids must be mixed in the correct percentages for patients to maximize results and minimize any possible damage to the skin.
The most common types of natural acids used in chemical peels include:
MILD PEELS
Alphahydroxy acids (AHAs) are used for the mildest type of peel to produce a gradual result of smoother and healthy-looking skins. Our licensed aestheticians will work with you to recommend a series of peels to achieve your specific facial rejuvenation goals. Also, specific AHA products to cleanse and moisturize your face following your peel will be recommended to maintain the results.*
MEDIUM PEELS
Trichlorocetic Acid (TCA) is used for patients who desire a medium depth of skin peeling. A medium depth peel is recommended for patients who want to address uneven pigmentation problems, fine lines and wrinkles and may help with some types of acne scarring. Patients are advised that a TCA peel will cause significant reddening of the skin; however, the results are more impressive.*
Some Day spas and Medi-Spas may offer "chemical peels" but be sure you understand what type of peel you are receiving based on the strength of the acids. Other peels may use fruit acids; such as citric acid, glycolic acid, lactic acid, malic acid and tartaric acid but these types of acids are far milder.
Do you live in or around Orland Park and are ready for a Chemical Peels consultation?
Contact Us Today
Dr. Samir Shah and Dr. Rajendra Shah
Are both board certified plastic surgeons with extensive experience and skill in aesthetic and reconstructive surgery.
Share a commitment to provide quality and compassionate care to their patients.
Provide an in-office surgical suite that is fully accredited by AAASF
Are both on staff at Advocate Christ Hospital. The office is located next to this premiere medical center.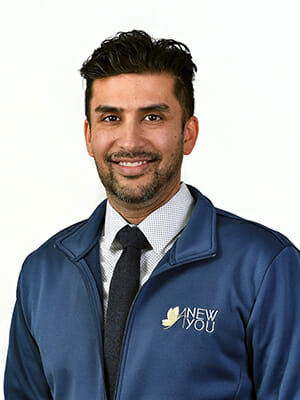 Dr. Samir Shah:
Earned his medical degree at the Chicago Medical School.
Trained in general surgery and completed a plastic surgery fellowship at Loyola University Medical Center.
Completed a one-year fellowship in hand surgery/microsurgery under the direction of world-renowned hand surgeon, Larry Hurst, M.D., at Stony Brook University, Long Island, NY.
Site director for Aesthetic Rotation at A New You
Clinical Assistant Professor of Plastic Surgery at University of Illinois- Chicago Department of Plastic Surgery
Has published numerous scholarly articles in medical journals, and lectures at local organizations.