Hand Surgery
Serving Orland Park, Oak Lawn, Chicago & Surrounding Areas
In addition performing cosmetic surgery, Dr. Samir Shah is a specialist of hand surgery. He completed additional fellowship in hand/microsurgery in New York. He maintains a separate hand clinic, and treats patients who have hand injuries such as fractures, tendons, nerves, and workers compensation. In addition, he sees patients with carpal tunnel, tendinitis, arthritis, and cysts.
Dr. Shah performs most procedures using local anesthesia, and for some patients with sedation. The procedures are performed in office or at an outpatient facility. Many injuries can be managed without patients traveling to the emergency room.
You can view commonly performed procedures by Dr. Samir Shah
Learn more information about Dr. Samir Shah's hand practice.
Do you live in or around Orland Park and are ready for a Hand Surgery consultation?
Contact Us Today
Dr. Samir Shah and Dr. Rajendra Shah
Are both board certified plastic surgeons with extensive experience and skill in aesthetic and reconstructive surgery.
Share a commitment to provide quality and compassionate care to their patients.
Provide an in-office surgical suite that is fully accredited by AAASF
Are both on staff at Advocate Christ Hospital. The office is located next to this premiere medical center.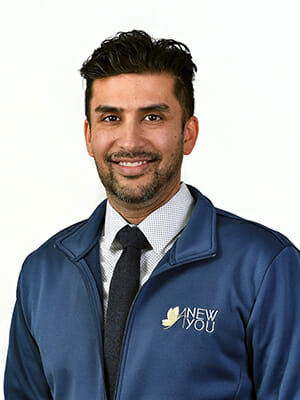 Dr. Samir Shah:
Earned his medical degree at the Chicago Medical School.
Trained in general surgery and completed a plastic surgery fellowship at Loyola University Medical Center.
Completed a one-year fellowship in hand surgery/microsurgery under the direction of world-renowned hand surgeon, Larry Hurst, M.D., at Stony Brook University, Long Island, NY.
Site director for Aesthetic Rotation at A New You
Clinical Assistant Professor of Plastic Surgery at University of Illinois- Chicago Department of Plastic Surgery
Has published numerous scholarly articles in medical journals, and lectures at local organizations.