Skin Lesions
Serving Oak Lawn, Orland Park, Chicago & Surrounding Areas
Often times, lesions appear on the body. While most are benign, there are few characteristics that may necessitate further treatment. If a lesion bleeds with frequent scabs, looks ulcerated, changing in size or color, itches then it may need to be biopsied. Dr. Rajendra Shah or Dr. Samir Shah will evaluate and perform a biopsy in the office.
SKIN CANCER
Dr. Shah has many referrals from dermatologists and primary doctors to manage skin cancers. He can remove the skin cancer and reconstruct the defect.
CYSTS AND MOLES
Also, many people have moles, cysts, or lipoma (fatty tumors) all over the body. Dr. Shah will be able to remove these lesions if they are causing symptoms.
Since both Dr. Rajendra Shah and Dr. Samir Shah are board certified plastic surgeons, they have meticulous suturing techniques to optimize the appearance of the scar.
If you feel that you see any of these concerns, please call our office today to schedule a consultation with Dr. Shah. Call 708.424.3999 or contact us online.
Do you live in or around Oak Lawn and are ready for a Skin Lesion consultation?
Contact Us Today
Dr. Samir Shah and Dr. Rajendra Shah
Are both board certified plastic surgeons with extensive experience and skill in aesthetic and reconstructive surgery.
Share a commitment to provide quality and compassionate care to their patients.
Provide an in-office surgical suite that is fully accredited by AAASF
Are both on staff at Advocate Christ Hospital. The office is located next to this premiere medical center.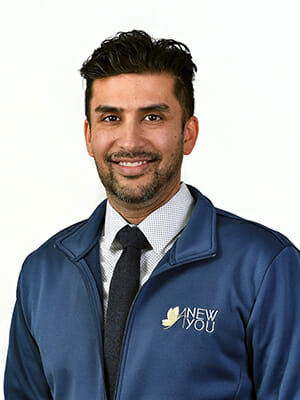 Dr. Samir Shah:
Earned his medical degree at the Chicago Medical School.
Trained in general surgery and completed a plastic surgery fellowship at Loyola University Medical Center.
Completed a one-year fellowship in hand surgery/microsurgery under the direction of world-renowned hand surgeon, Larry Hurst, M.D., at Stony Brook University, Long Island, NY.
Site director for Aesthetic Rotation at A New You
Clinical Assistant Professor of Plastic Surgery at University of Illinois- Chicago Department of Plastic Surgery
Has published numerous scholarly articles in medical journals, and lectures at local organizations.