Male Breast Reduction
Serving Orland Park, Oak Lawn, Chicago & Surrounding Areas
What is Gynecomastia?
Gynecomastia, also known as "man boobs", is a common condition resulting in the enlargement of a man's chest, often times resulting in feminine-looking breasts.
Is Gynecomastia life threatening?
There are several risk factors, but there is usually an underlying hormonal imbalance. Most often it is evident at puberty, but sometimes stays with men into adulthood. While gynecomastia is not a serious problem, it may be tough to cope with the condition.
How is Gynecomastia treated?
Thankfully, Dr. Rajendra Shah and Dr. Samir Shah are both skilled at removing fat and glandular tissue and will help you create a squarer, masculine-appearing chest. The procedure may help men feel more confident wearing shirts or even exposing their chest at the pool or gym.
The first step is to set up a consultation with Dr. Shah. He will review your concerns, medical history, and determine the surgical plan. The procedure can be done under sedation or general anesthesia and often times combined with abdominal liposuction. The procedure lasts 1-2 hours. Patients have to wear a compression vest for 6 weeks. Most patients need about a week for recovery.*
Dr. Rajendra Shah
and

Dr. Samir Shah
Are both board certified plastic surgeons with extensive experience and skill in aesthetic and reconstructive surgery.
Share a commitment to provide quality and compassionate care to their patients.
Have thousands of satisfied patients, including male breast reduction patients (View gallery and reviews).
Provide an in-office surgical suite that is fully accredited by AAASF
Are both on staff at Advocate Christ Hospital. The office is located next to this premiere medical center.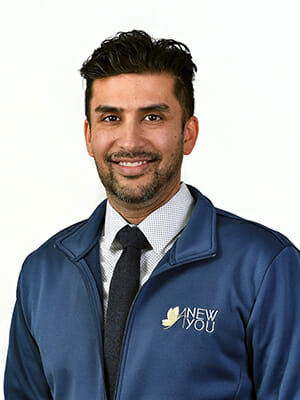 DR. SAMIR SHAH:
Earned his medical degree at the Chicago Medical School.
Trained in general surgery and completed a plastic surgery fellowship at Loyola University Medical Center.
Completed a one-year fellowship in hand surgery/microsurgery under the direction of world-renowned hand surgeon, Larry Hurst, M.D., at Stony Brook University, Long Island, NY.
Has published numerous scholarly articles in medical journals.
Is a member of the Alpha Omega Alpha Honor Society, Illinois Society of Plastic Surgery, and the American Society of Hand Surgery.
Call today to schedule a consultation to see if this procedure is right for you.
Call 708-424-3999 or contact us online.
*Results may vary and are not guaranteed. Consult with Dr. Shah to see if you are a good candidate.

Our

Locations