Butt Augmentation With Implants
Serving Orland Park, Oak Lawn, Chicago & Surrounding Areas
In recent years, there has been increasing attention focused on gluteal aesthetics or buttock augmentation. More and more women are opting to augment and shape their buttocks because no amount of working out has produced the desired results.
Both Dr. Rajendra Shah and Dr. Samir Shah are board certified plastic surgeons at A New You Plastic Surgery and Laser Center and advise patients that there are different procedures and techniques available to augment and reshape your buttock dependent upon your aesthetic goals.
Our surgeons offer several buttock lift options to help you achieve a fuller, more attractive rear end. The surgical procedures offered at A New You are:
WHAT TYPES OF SURGICAL PROCEDURES ARE USED TO AUGMENT THE BUTTOCKS?
Gluteal implants, also known as gluteal augmentation, buttock implants or gluteoplasty, is a cosmetic surgical procedure to add fullness, shape and projection to a man or woman's flat buttock area.
Dr. Rajendra Shah and Dr. Samir Shah explain to their patients that a gluteoplasy is a surgical procedure designed to augment the buttocks by adding medical grade soft silicone buttock implants into the muscular space of the buttock region.
The gluteal implant procedure is done by making an incision is on either side of the gluteal crease where a pocket is created on top of the muscle, and the implant is placed in appropriate position. Much like breast implants there are several implant sizes and shapes to select from including, round and shaped implants. The sizes range from 200cc (small) to a larger 800cc for each implant. The implants are solid silicone.
Frequently, liposuction or liposculpture is combined with a gluteal implant as shaping the hips, waist, low back and upper thighs will improve and enhance the shape and contour of the buttocks. In certain cases, Dr. Shah will perform fat transfer with implants.
For those patients who have excess skin and drooping in the buttocks, a buttock thigh lift may be recommended in conjunction with the gluteal implant procedure.
Gluteal implant patients will experience some swelling and soreness after the procedure. Patients are advised to remain on their stomach and sides for the first 48 hours and a compression garment is worn for two to three weeks.*
A gluteal implant is a good procedure for patients who desire a want a significantly fuller backside.
To learn more about a minimally invasive technique to shape and augment the buttocks using fat transfer visit our Brazilian Butt Lift page.
Dr. Rajendra Shah
and

Dr. Samir Shah
Are both board certified plastic surgeons with extensive experience and skill in aesthetic and reconstructive surgery.
Share a commitment to provide quality and compassionate care to their patients.
Have thousands of satisfied patients, including butt augmentation patients (View gallery and reviews).
Provide an in-office surgical suite that is fully accredited by AAASF
Are both on staff at Advocate Christ Hospital. The office is located next to this premiere medical center.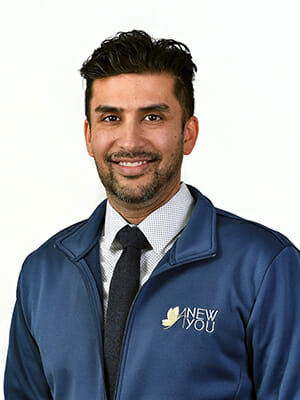 DR. SAMIR SHAH:
Earned his medical degree at the Chicago Medical School.
Trained in general surgery and completed a plastic surgery fellowship at Loyola University Medical Center.
Completed a one-year fellowship in hand surgery/microsurgery under the direction of world-renowned hand surgeon, Larry Hurst, M.D., at Stony Brook University, Long Island, NY.
Has published numerous scholarly articles in medical journals.
Is a member of the Alpha Omega Alpha Honor Society, Illinois Society of Plastic Surgery, and the American Society of Hand Surgery.
If you are interested in shaping and augmenting your derriere, we invite you to schedule a consultation with Dr. Rajendra Shah or Dr. Samir Shah to discuss your buttock augmentation goals. Call 708-424-3999 or contact us online.
*Results may vary and are not guaranteed. Consult with Dr. Shah to see if you are a good candidate.

Our

Locations