Liquid Facelift
Serving Orland Park, Oak Lawn, Chicago & Surrounding Areas
A liquid facelift is a term used to indicate an injection of filler materials to help restore volume, improve wrinkles, and rejuvenate the face. Typically, the fillers are placed into the cheeks, the smile and frown lines, and often the hollow of the eyes as well as augmentation of the lips. A New You offers a nonsurgical alternative, the "liquid facelift," for patients looking for nonsurgical options.
This procedure has no downtime and creates subtle but effective improvements in facial appearance.* Because both Dr. Rajendra Shah and Dr. Samir Shah have performed several facelift surgeries, they are able to apply all the surgical skill to precisely inject filler to create a natural and rejuvenated look. We offer the liquid facelift at both our Orland Park and Oak Lawn, Illinois offices.
The choice of filler (Restylane®, Restylane® Lyft, Restylane® Silk, Juvéderm®, Voluma® XC, Sculptra® Aesthetic) depends on the facial area and each filler requires a separate syringe. A rejuvenated appearance is apparent directly after the procedure.*
Do you live in or around Orland Park and are ready for a Liquid Facelift consultation?
Contact Us Today
Dr. Samir Shah and Dr. Rajendra Shah
Are both board certified plastic surgeons with extensive experience and skill in aesthetic and reconstructive surgery.
Share a commitment to provide quality and compassionate care to their patients.
Provide an in-office surgical suite that is fully accredited by AAASF
Are both on staff at Advocate Christ Hospital. The office is located next to this premiere medical center.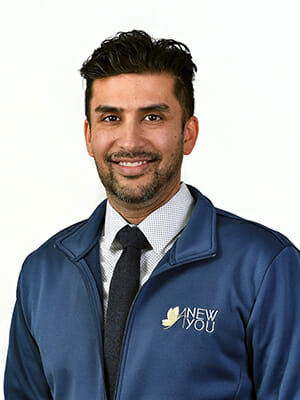 Dr. Samir Shah:
Earned his medical degree at the Chicago Medical School.
Trained in general surgery and completed a plastic surgery fellowship at Loyola University Medical Center.
Completed a one-year fellowship in hand surgery/microsurgery under the direction of world-renowned hand surgeon, Larry Hurst, M.D., at Stony Brook University, Long Island, NY.
Site director for Aesthetic Rotation at A New You
Clinical Assistant Professor of Plastic Surgery at University of Illinois- Chicago Department of Plastic Surgery
Has published numerous scholarly articles in medical journals, and lectures at local organizations.