Fotofacial®
Serving Orland Park, Oak Lawn, Chicago & Surrounding Areas
FotoFacial® is an advanced skin care procedure that uses computer controlled intense pulsed light to dramatically improve the appearance of the skin on your face, neck and chest. The light penetrates deeply into the skin to stimulate new collagen production. The new collagen thickens the deep skin layer and fills depressions.
The skin is warmed by the light energy, which causes the collagen to contract, thus tightening the skin and reducing the wrinkles. The light is also absorbed by excess pigment and blood vessels, which are then destroyed by the energy.
FotoFacial® treatment provides many improvements similar to a laser without the skin surface irritation; therefore there is no downtime. Although a laser can produce a more dramatic smoothing and reduction in deep wrinkles, the FotoFacial® can reduce fine to medium lines and can reduce facial veins and dark spots that the laser cannot treat. It is an ideal procedure for people who want dramatic skin changes with little to no downtime.*
FotoFacial® can improve rosacea, dark spots, freckles, small blood vessels, facial redness, fine lines, unwanted hair, crow's feet, neck and chest discoloration, and sun damaged skin.
Dr. Rajendra Shah
and

Dr. Samir Shah
Are both board certified plastic surgeons with extensive experience and skill in aesthetic and reconstructive surgery.
Share a commitment to provide quality and compassionate care to their patients.
Provide an in-office surgical suite that is fully accredited by AAASF
Are both on staff at Advocate Christ Hospital. The office is located next to this premiere medical center.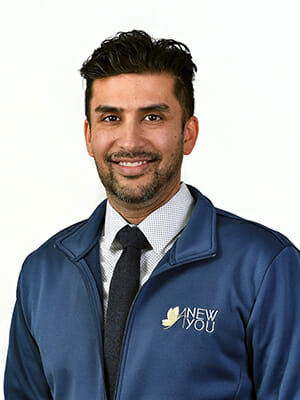 DR. SAMIR SHAH:
Earned his medical degree at the Chicago Medical School.
Trained in general surgery and completed a plastic surgery fellowship at Loyola University Medical Center.
Completed a one-year fellowship in hand surgery/microsurgery under the direction of world-renowned hand surgeon, Larry Hurst, M.D., at Stony Brook University, Long Island, NY.
Has published numerous scholarly articles in medical journals.
Is a member of the Alpha Omega Alpha Honor Society, Illinois Society of Plastic Surgery, and the American Society of Hand Surgery.
If you are interested in seeing if you are a candidate for fotofacial, call our office today to schedule a consultation with Dr. Shah. Call 708-424-3999 or contact us online.
*Results may vary and are not guaranteed. Consult with Dr. Shah to see if you are a good candidate.

Our

Locations