Breast Implant Revision
Serving Orland Park, Oak Lawn, Chicago & Surrounding Areas
Patient education is paramount for all Breast Augmentation procedures and even more crucial when considering breast implant revision.
Often times, oversized implants or improper pocket dissection leads to tissue failure and creates issues such as implant malposition, wrinkling, sagging, synmastia (uniboob) and overall dissastisfaction with breast size. A hardened or painful breast may be sign for capsular contracture. This is why it is important to seek opinion from board certified plastic surgeons, Dr. Rajendra Shah and Dr. Samir Shah.
Patients may complain that they "wished they would have gone bigger."* Usually, this feeling results from the fact the pockets are stretched out and breasts no longer appear youthful. There are many ways to address this issue and does not only involve placing a larger implant. It may involve just tightening the capsule to using mesh support, or even performing a lift.
Patients that have saline may present with deflation or unsightly appearance or feel. Saline implants generally feel firmer, and many patients choose to switch to silicone implants. Silicone implants are FDA-approved and the new generation implants are more cohesive and safe. Dr. Rajendra Shah and Dr. Samir Shah, board certified plastic surgeons, have extensive experience using all types of implants including round, and shaped, and "Gummy Bear".
If you are considering breast implant revision surgery, previous operative records and implant information is advised. Also, an up-to-date mammogram may be needed.
The final surgical procedure depends on complexity of the case. Dr. Shah will review your concerns and provide a full range of options with the goal of achieving natural-looking and enduring outcomes.*
Dr. Rajendra Shah
and

Dr. Samir Shah
Are both board certified plastic surgeons with extensive experience and skill in aesthetic and reconstructive surgery.
Share a commitment to provide quality and compassionate care to their patients.
Have thousands of satisfied patients, including breast implant revision patients (View gallery and reviews).
Provide an in-office surgical suite that is fully accredited by AAASF
Are both on staff at Advocate Christ Hospital. The office is located next to this premiere medical center.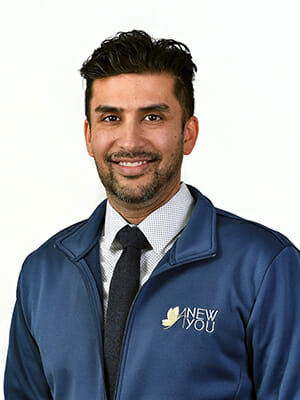 DR. SAMIR SHAH:
Earned his medical degree at the Chicago Medical School.
Trained in general surgery and completed a plastic surgery fellowship at Loyola University Medical Center.
Completed a one-year fellowship in hand surgery/microsurgery under the direction of world-renowned hand surgeon, Larry Hurst, M.D., at Stony Brook University, Long Island, NY.
Has published numerous scholarly articles in medical journals.
Is a member of the Alpha Omega Alpha Honor Society, Illinois Society of Plastic Surgery, and the American Society of Hand Surgery.
If you are interested in seeing if you are a candidate for Breast Implant Revision, call our office today to schedule a consultation with Dr. Shah. Call 708-424-3999 or contact us online.
*Results may vary and are not guaranteed. Consult with Dr. Shah to see if you are a good candidate.

Our

Locations