Cellulaze™
Serving Orland Park, Oak Lawn, Chicago & Surrounding Areas
SHOW THE WORLD A NEW YOU!
You've spent countless hours at the gym and probably can't remember the last time you ate a candy bar—but it is still there! That pesky problem: cellulite! You feel great; now let your body reflect that, and show the world a new you.
Many factors contribute to cellulite formation, such as heredity, gender and hormones, and it is not your fault. You can work hard and see negligible results, but now there is hope! Cellulaze™ is a new, minimally invasive treatment for cellulite—with longer-lasting results.*
Cellulaze™ works by targeting the structure of cellulite. First, it delivers laser energy to the dermis, producing skin thickening and increased elasticity. It also thermally subcises
fibrotic bands that pull down on the skin. Lastly, it contours for the improvement of herniated pockets or lumps of fat. Let technology bring out the true you!
Do you live in or around Orland Park and are ready for a Cellulaze™ consultation?
Contact Us Today
Dr. Samir Shah and Dr. Rajendra Shah
Are both board certified plastic surgeons with extensive experience and skill in aesthetic and reconstructive surgery.
Share a commitment to provide quality and compassionate care to their patients.
Provide an in-office surgical suite that is fully accredited by AAASF
Are both on staff at Advocate Christ Hospital. The office is located next to this premiere medical center.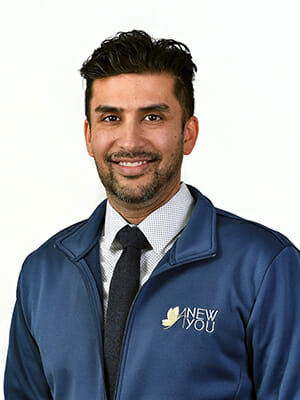 Dr. Samir Shah:
Earned his medical degree at the Chicago Medical School.
Trained in general surgery and completed a plastic surgery fellowship at Loyola University Medical Center.
Completed a one-year fellowship in hand surgery/microsurgery under the direction of world-renowned hand surgeon, Larry Hurst, M.D., at Stony Brook University, Long Island, NY.
Site director for Aesthetic Rotation at A New You
Clinical Assistant Professor of Plastic Surgery at University of Illinois- Chicago Department of Plastic Surgery
Has published numerous scholarly articles in medical journals, and lectures at local organizations.