SkinCeuticals®
Serving Orland Park, Oak Lawn, Chicago & Surrounding Areas
SkinCeuticals® Advanced Skin Care
Born from decades of skin cancer research that led to pivotal breakthroughs in antioxidants, high potency SkinCeuticals® formulas are concentrated in pure actives and proven to penetrate optimally into the skin.
Made in the USA, the SkinCeuticals® skin care line has been selected by our doctors for daily home care and to complement aesthetic procedures. It is formulated to correct signs of aging, protect healthy skin, and prevent future damage.*
Each product is designed to help restore and improve skin, protect healthy skin, and prevent future damage. A wide variety of products make it easy to treat all skin conditions and skin types. Cleansers, toners, moisturizers, antioxidant serums, corrective serums, and sunscreens are all available at both our Oak Lawn and Orland Park practice.
Dr. Samir Shah and Dr. Rajendra Shah
Are both board certified plastic surgeons with extensive experience and skill in aesthetic and reconstructive surgery.
Share a commitment to provide quality and compassionate care to their patients.
Provide an in-office surgical suite that is fully accredited by AAASF
Are both on staff at Advocate Christ Hospital. The office is located next to this premiere medical center.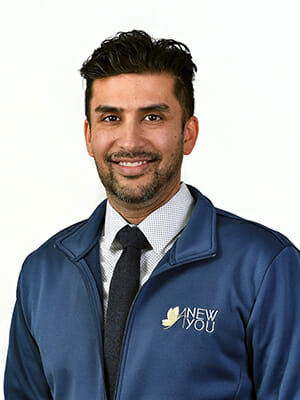 Dr. Samir Shah:
Earned his medical degree at the Chicago Medical School.
Trained in general surgery and completed a plastic surgery fellowship at Loyola University Medical Center.
Completed a one-year fellowship in hand surgery/microsurgery under the direction of world-renowned hand surgeon, Larry Hurst, M.D., at Stony Brook University, Long Island, NY.
Site director for Aesthetic Rotation at A New You
Clinical Assistant Professor of Plastic Surgery at University of Illinois- Chicago Department of Plastic Surgery
Has published numerous scholarly articles in medical journals, and lectures at local organizations.