Microdermabrasion
Serving Oak Lawn, Orland Park, Chicago & Surrounding Areas
For softer, smoother, healthy-looking skin
Microdermabrasion is a non-surgical procedure that allows you to rejuvenate and revitalize your skin. As explained in medical journals and a host of woman's magazines, the microdermabrasion procedure uses a fine mist of crystals to smooth skin. The combination of the fine abrasive action of the crystals is coupled with a vacuum suction to remove the dead outer layer of skin bringing the new, softer skin with a more even texture to the surface.
Microdermabrasion is most utilized by Dr. Shah's Aesthetician and his aesthetic oriented staff to reduce wrinkles and deep folds of the cheeks, neck as well as around the mouth. The procedure is commonly utilized and results are realized for men and women with moderate acne scarring and some facial scars.
Microdermabrasion is ideal to treat sun-damaged skin, age spots, superficial pigmentation, fine lines and wrinkles or clogged pores, blackheads and whiteheads, and some acne scars can all be treated. The neck and chest can also be treated to blend the skin and remove any sun-damage often found in that area.
Under the direction of Dr. Shah, the microdermabrasion procedure can be done in as little as a half-hour. A complete microdermabrasion program is usually several treatments depending on your specific needs. Dr. Shah advises his patients that results are not immediate and several separate sessions/procedures are required to obtain optimal result.*
The procedure offers no down time, little discomfort during the procedure, and no anesthesia or recovery time. Patients can directly return to their normal activities.* All skin colors can be treated. It is a wonderful way to achieve younger, vibrant looking skin while still keeping up with your busy lifestyle.
Microdermabrasion is one of the safest rejuvenation procedures on the market today. In the hands of skilled professionals, microdermabrasion can enhance the results of other skin rejuvenating procedures and products. It is unusual to develop any complications from this treatment.
Dr. Shah and the professional cosmetic specialist in the office would be happy to discuss your skin rejuvenation options with you.
RELATED PROCEDURES
Dr. Rajendra Shah
and

Dr. Samir Shah
Are both board certified plastic surgeons with extensive experience and skill in aesthetic and reconstructive surgery.
Share a commitment to provide quality and compassionate care to their patients.
Have thousands of satisfied patients, including microdermabrasion patients (View gallery and reviews).
Provide an in-office surgical suite that is fully accredited by AAASF
Are both on staff at Advocate Christ Hospital. The office is located next to this premiere medical center.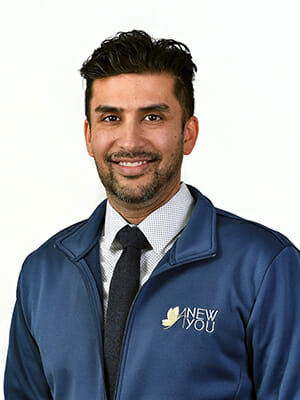 DR. SAMIR SHAH:
Earned his medical degree at the Chicago Medical School.
Trained in general surgery and completed a plastic surgery fellowship at Loyola University Medical Center.
Completed a one-year fellowship in hand surgery/microsurgery under the direction of world-renowned hand surgeon, Larry Hurst, M.D., at Stony Brook University, Long Island, NY.
Has published numerous scholarly articles in medical journals.
Is a member of the Alpha Omega Alpha Honor Society, Illinois Society of Plastic Surgery, and the American Society of Hand Surgery.
If you are interested in having a consultation with one of our licensed aestheticians to discuss your skin rejuvenation options with you.
Call 708-424-3999 or contact us online.
*Results may vary and are not guaranteed. Consult with Dr. Shah to see if you are a good candidate.
Our

Locations