Silhouette InstaLift™
Serving Orland Park, Oak Lawn, Chicago & Surrounding Areas
Silhouette InstaLift™ Procedure
Advanced Non-Surgical Procedure to Lift Aging, Sagging Facial Skin
Are you troubled by sagging and loose facial skin? Is your face showing the visible signs of aging? Have you been considering a facelift but want a minimally invasive procedure to lift the deeper layers of your facial skin? There is an answer! There is now an FDA-cleared procedure that re-contours your face without a surgical procedure (facelift) to achieve a more youthful-looking appearance.
Dr. Rajendra Shah and Dr. Samir Shah are board certified plastic surgeons at A New You Plastic Surgery and Laser Center. Both Drs. are pleased to offer the revolutionary Silhouette InstaLift™. During your Silhouette InstaLift™ in-office procedure the skin on your face can be re-positioned and elevated. You will see prompt results of a rejuvenated face.
WHAT IS THE SILHOUETTE INSTALIFT™ PROCEDURE?
Silhouette InstaLift™ is a simple in-office procedure to re-contour your face by lifting the deeper layers of your skin for a more youthful-looking appearance. During your in-office procedure, Dr. Rajendra Shah and Dr. Samir Shah start by marking the specific areas of your face that will be lifted.
The fully resorbable sutures lift and re-position subdermal tissue while the resorbable bi-directional cones hold the sutures and facial skin in an elevated position. Over time the implanted PLGA suture and cones stimulates collagen production to help increase and restore volume to the mid-face for natural-looking results.
WHAT ARE THE SILHOUETTE INSTALIFT™ SUTURES MADE OF?
Silhouette InstaLift™ is a resorbable suspension suture with bidirectional cones.1 The sutures are made from glycolide/L-lactide (PLGA), a commonly used biomedical co-polymer that is manufactured in the United States and is proven to be well-tolerated by the body.
SILHOUETTE INSTALIFT™ RECOVERY
Dr. Rajendra Shah and Dr. Samir Shah advise Silhouette InstaLift™ patients that some patients may experience minimal skin reactions, including swelling and bruising. The sutures are absorbed by the body and additionally stimulate your body's production of collagen for further improvements to your skin.
WHAT YOU SHOULD KNOW ABOUT SILHOUETTE INSTALIFT™?
The Silhouette InstaLift™ procedure helps to increase and restore volume to the mid-face and cheek area for a natural-looking more youthful-looking appearance
Minimally invasive procedure
No anesthesia
Minimal recovery time*
Natural-looking and visible results that improve over time*
Re-absorbable material (sutures)
Collagen stimulation over time*
Enduring results as compared to other non-surgical skin tightening and other aesthetic treatments*
Silhouette InstaLift™ was FDA-cleared in April 2015
Dr. Rajendra Shah
and

Dr. Samir Shah
Are both board certified plastic surgeons with extensive experience and skill in aesthetic and reconstructive surgery.
Share a commitment to provide quality and compassionate care to their patients.
Have thousands of satisfied patients, including Silhouette InstaLift™ patients (View gallery and reviews).
Provide an in-office surgical suite that is fully accredited by AAASF
Are both on staff at Advocate Christ Hospital. The office is located next to this premiere medical center.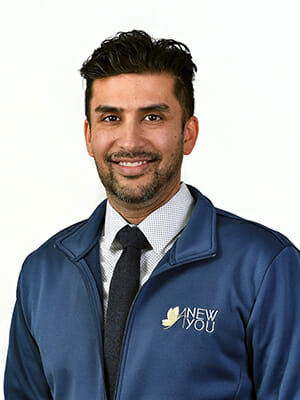 DR. SAMIR SHAH:
Earned his medical degree at the Chicago Medical School.
Trained in general surgery and completed a plastic surgery fellowship at Loyola University Medical Center.
Completed a one-year fellowship in hand surgery/microsurgery under the direction of world-renowned hand surgeon, Larry Hurst, M.D., at Stony Brook University, Long Island, NY.
Has published numerous scholarly articles in medical journals.
Is a member of the Alpha Omega Alpha Honor Society, Illinois Society of Plastic Surgery, and the American Society of Hand Surgery.
Non-surgical facial cosmetic enhancement procedures have improved over time, talk to Dr. Rajendra Shah and Dr. Samir Shah during your personalized facial rejuvenation consultation. Call 708-424-3999 or contact us online.
*Results may vary and are not guaranteed. Consult with Dr. Shah to see if you are a good candidate.

Our

Locations