Nectifirm®
Serving Oak Lawn, Orland Park, Chicago & Surrounding Areas
Nectifirm® Collection by Revision Skincare®
Revision® Skincare has provided high-performing skincare products for over 25 years. A New You offers one of their best-selling products, Nectifirm®, at both our Oak Lawn and Orland Park locations.
This neck cream contains plant extracts, antioxidants and unique biotechnological blends that work cohesively to create a smooth and rejuvenated neck.
The most common signs of aging of the neck include:
"Turkey neck" appearance
Crepiness of the skin
Horizontal necklace lines
Fat accumulation
Slackened skin
Each product is designed to help restore and improve skin, protect healthy skin, and prevent future damage. A wide variety of products make it easy to treat all skin conditions and skin types. Cleansers, toners, moisturizers, antioxidant serums, corrective serums, and sunscreens are all available at both our Oak Lawn and Orland Park practice.
All skin types may achieve these results with Nectifirm®:
Helps the skin appear more firm and lifted
Reduces the appearance of rough, crepey skin
Lessens the look of fine lines and wrinkles
Targets adipose tissue to help shrink fat cells
Dr. Rajendra Shah and Dr. Samir Shah find it important for patients not to neglect their necks. Although facial wrinkles are a giveaway of our age, we have to remember our neck is as well.
Dr. Rajendra Shah
and

Dr. Samir Shah
Are both board certified plastic surgeons with extensive experience and skill in aesthetic and reconstructive surgery.
Share a commitment to provide quality and compassionate care to their patients.
Provide an in-office surgical suite that is fully accredited by AAASF
Are both on staff at Advocate Christ Hospital. The office is located next to this premiere medical center.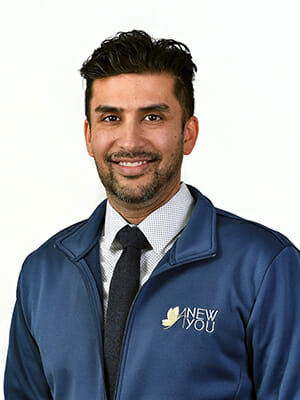 DR. SAMIR SHAH:
Earned his medical degree at the Chicago Medical School.
Trained in general surgery and completed a plastic surgery fellowship at Loyola University Medical Center.
Completed a one-year fellowship in hand surgery/microsurgery under the direction of world-renowned hand surgeon, Larry Hurst, M.D., at Stony Brook University, Long Island, NY.
Has published numerous scholarly articles in medical journals.
Is a member of the Alpha Omega Alpha Honor Society, Illinois Society of Plastic Surgery, and the American Society of Hand Surgery.
Call today to see if Nectifirm® is right for you. Call 708-424-3999 or contact us online.
*Results may vary and are not guaranteed. Consult with Dr. Shah to see if you are a good candidate.

Our

Locations